WW1 project
A team of volunteers have been researching the men from Pickering who fought in the First World War and did not return. This is part of an on-going project (started in 2014) to celebrate the centenary of the First World War supported by a grant from Arts Council England through the Remember Scarborough Project.
The result of this research has formed a Book of Remembrance, which went on display in the museum on 1 July 2016 in commemoration of the 100th anniversary of the Battle of the Somme.
A second book has now been published based on expanded research about the lives of these men before the outbreak of war as well as their military movements after they signed up. Many hours have been spent researching each personal story, looking at a variety of archival documents, online resources such as Ancestry and Find my past as well as meeting and talking to some of the families and descendants. Each soldier is remembered and his story told through a number of sources including extracts from war diaries and letters posted home from the Front. Many of the biographies reflect the heroism and bravery of these men but also illustrate the hardship and horror of fighting in the First World War.
Many of the Pickering men who signed up were in the Yorkshire Green Howards (Alexandra, Princess of Wales's Own Yorkshire Regiment), but there were also men in the Royal Engineers and the Royal Army Medical Corps as well as other regiments. Between 1914 and 1918 some were killed in action, others in POW camps and others were invalided to England and later died of their wounds.
These stories are interspersed with photographs of the soldiers, images from the Front and also photographs of Pickering from the Sydney Smith Collection. The Book of Remembrance is now available to purchase in the museum shop priced £15.00.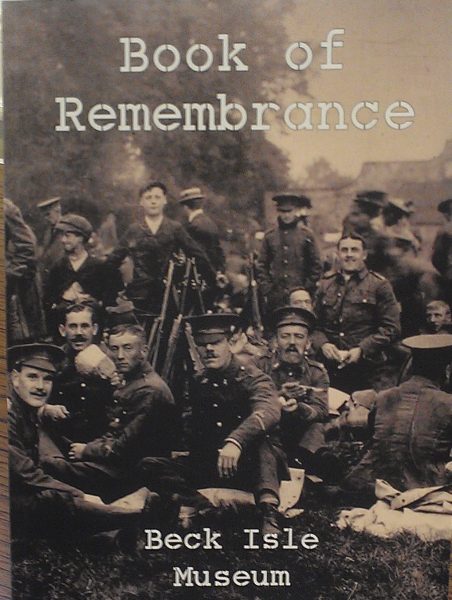 The next stage of the project at Beck Isle Museum is to research the soldiers who returned home to Pickering after the First World War. If you have any information or photographs about any of the Pickering soldiers that fought in the First World War please get in contact with Gordon Clitheroe at the museum.