Museum General Fund
For over 50 years Pickering Beck Isle Museum has been run by volunteers and receives no regular funding from local or national bodies. The Museum has to cover all its costs through admission charges, other earned income and donations from our visitors and supporters. Your support will help to keep the museum open and allow us to conserve items in our collection and develop new displays.

Beck Isle Museum Signature Quilt Conservation
The Museum is raising funds to conserve a beautiful signature quilt that was gifted to the museum in 1988. Measuring 118" x 118", this sizeable quilt has been on display at the top of the museum's staircase for the last forty years and through the passage of time, has suffered damage from light, insects and gravity.
The Signature Quilt was made at the Sunday School of St Peter and St Paul's Church in Pickering under the supervision of the wife of the Reverend G. H. Lightfoot, Vicar of Pickering. It carries the embroidered names of 255 of the teachers and children attending the Sunday School in 1888, on squares of Turkey red calico and white calico, bordered with a wide variety of embroidery stitches. One of the 255 names on the quilt is Annie Tomkins, who worked as a maid for Reverend Lightfoot and when the Lightfoots died, Annie inherited the quilt. It was passed on to Annie's daughter who later donated it to the museum.
Signature quilts (often called bazaar quilts) were a particular phenomenon of the 19th century. Often made to raise money for a church, chapel or charity, they were embroidered or signed either by, or on behalf of, the person contributing a sum for the privilege of having their name associated with the quilt.
Given the historic nature of this quilt and the relevance to the local community, the museum are raising funds so that it can be conserved and displayed once again in St Peter and St Paul's Church where it started its journey over 130 years ago.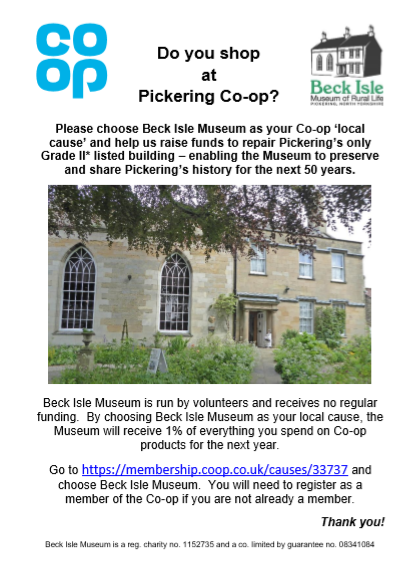 POWERED BY